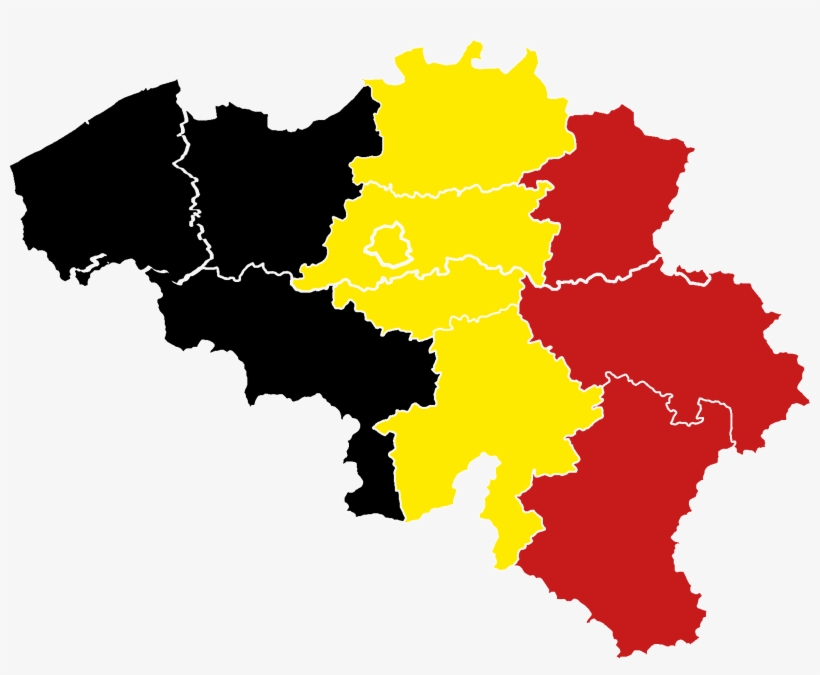 Inclusive entrepreneurship policies aim to offer all people an equal opportunity to create a sustainable business, whatever their social group. This is an important requirement for achieving the goal of smart, sustainable and inclusive growth set out in the Europe 2020 strategy. It is also a means to respond to new economic challenges, to create jobs and to fight social and financial exclusion. Among the key targets of inclusive entrepreneurship policies and programmes are women, youth, older people, the unemployed, migrants and people with disabilities, who all continue to face challenges in the labour market and are under-represented or disadvantaged in entrepreneurship activities.
'The Missing Entrepreneurs' series of publications of the Organisation for Economic Co-operation and Development (OECD) and the European Union discuss how public policies and programmes can support inclusive entrepreneurship. This includes refining regulatory and welfare institutions, facilitating access to finance, building entrepreneurship skills through training, coaching and mentoring, strengthening entrepreneurial culture and networks for target groups, and putting strategies and actions together for inclusive entrepreneurship in a co-ordinated and targeted way. Governments are increasingly recognising the challenge of inclusive entrepreneurship, but there is still much to do to spread good practice.
The proportion of people from under-represented and disadvantaged groups (e.g. women, youth, seniors, the unemployed, people with disabilities) involved in self-employment and entrepreneurship activities in Belgium remains slightly below the European Union average. While national policy targets on inclusive entrepreneurship have not been established, inclusive entrepreneurship policies and programmes are present at the national and regional levels for a wide range of target groups, including youth, women, seniors and the unemployed. A wide range of entrepreneurship policies and programmes are in place to support youth and women in business creation, many of which are designed and delivered at the local level.
The majority of these entrepreneurship support initiatives seek to facilitate the acquisition of entrepreneurship skills and to improve access to start-up finance. More could be done to make entrepreneurship more inclusive in Belgium, including increasing awareness about ongoing initiatives and fostering good practice exchanges between the regions. More can also be done to support senior entrepreneurs, which is a group of growing political interest in the country.
Belgium is a federal state composed of three Regions (Flanders, Brussels, Wallonia) and three Communities based on the official languages (the Flemish, French and German-speaking Communities). Regions and Communities do not have the exact same territories. Some competencies are held at the national level by the Federal State, while others are held at the sub-national level, usually by Regions. Each level of government has a role in setting policies and strategies (Belgium Federal Government, n.d.).
Promoting business creation and self-employment continues to be a major objective within Belgium's EU2020 targets. Overall, progress has been made with the adoption of initiatives that promote entrepreneurial training and promotion at school and university levels, cut red tape related to business creation, provide tax incentives for investment in new business and exemptions for start-ups, and encourage new financial solutions for business creation, including peer-to-peer lending and crowdfunding.
Another notable development is the new Code for Companies and Associations, approved at the end of 2018, which will come into force in 2019-20 (Geens, 2018). The new code extends and unifies the concept of enterprise and reduces the number of company types. 1 It also eliminates the capital requirement for the most common business legal form, brings down the number of persons required to start a company from two to one and provides clear guidance on cross border activities.
The National Reform Programme 2016 (NRP) addresses entrepreneurship through a wide range of policies. Several programmes also promote and support self-employment and entrepreneurship by youth and women at the federal level, including the Youth Guarantee Implementation Plan (EC, n.d.). At the regional level, Wallonia and Brussels focus their entrepreneurship support initiatives on young people, the unemployed, and older workers (over 55 years old). Flanders targets much of its entrepreneurship support at youth and workers over 55 years old.
Overall, awareness about inclusive entrepreneurship policies is growing and policy makers are strengthening targeted and tailored support to address the specific needs of several target groups. According to the 2018 European semester country report for Belgium (EC, 2018), progress has been made with respect to the promotion of entrepreneurship in Belgium. However, sizeable employment differentials between specific population groups continue to result in an under-utilisation of labour, especially among the low-skilled, young people, older people and people with migrant backgrounds (EC, 2016a).
Despite this growing attention to the potential for entrepreneurship policies and programmes to also be used to reach social inclusion objectives, significant gaps remain. For example, specific objectives to encourage entrepreneurship among immigrants are not yet defined and action is taken through general policy, such as language training, diploma recognition and integration programmes. The employment outcomes for people with a migrant background in Belgium, even adjusting for other individual characteristics, are among the poorest in the EU.
The proportion of workers who are self-employed has been slightly below the EU average over the last decade. In 2017, 13.1% of the active population was self-employed in Belgium, slightly less than the EU average for that year (13.9%). The highest rates were found among men (16.3%) and seniors (16.0%) while they were lower among women (9.3%) and youth (5%). However, it should be noted that the number of self-employed women grew by 5.5% between 2015 and 2016. This was a much higher growth rate than that of male entrepreneurs, which saw a growth of 1.7% in the same year (INASTI, 2016).
Non-EU citizens in Belgian cities (particularly in Brussels, where they make up to 20% of the population) displayed a self-employment rate of 2-3%. In an attempt to address these low figures, the Brussels region and some communes in Flanders have opened up a dialogue with civil society actors on improving inclusion of immigrant entrepreneurs. The initiative is placed under the slogan "Business in diversity" and will be accompanied by an action plan. The aim is to provide more tailored training courses for aspiring migrant entrepreneurs, supporting them throughout the business cycle.
The number of new businesses launched created in 2016 was 5.9% higher than the number of new businesses created the previous year, the second highest year on year increase since 2010 (GraydonBE, 2018). However, the Total early-stage Entrepreneurial Activities (TEA) Rate for 2013-17 indicates that adults in Belgium were slightly less likely than the EU average to be active in starting or operating a new business (less than 42 months old) than adults on (5.7% vs. 6.7%) (Figure 2b). This result holds across all population groups observed (i.e. men, women, youth, and seniors). Older people followed by women were the least likely to be engaged in early-stage entrepreneurship activities (3.3% vs 4%), while youth were slightly more likely (6%).
Belgian entrepreneurs were more likely than the EU average to have started their business due to a lack of opportunities in employment over the 2013-17 period (28.2% vs. 20.3%). Youth and women entrepreneurs were much more likely than other social target groups to have started their business due to a lack of opportunities in employment over the 2013-17 period (36.8% and 33.8%), above the national average and significantly over the corresponding EU averages for these groups. This is consistent with the relatively high levels of unemployment among these groups. The rate of necessity driven entrepreneurship is higher in Belgium than across the EU for all but one group: only 21.6% of older entrepreneurs started out of "necessity", which was slightly below the EU average for this period. 
Regular national and regional surveys on business creation indicate that access to finance still is a barrier to entrepreneurship and SME development in Belgium (GraydonBE, 2016; EC, 2016b). A number of efforts have been made in recent years to facilitate business start-ups and expansion through grants, credits, loan guarantees, microcredit, and crowdfunding. While most of these financial tools do not specifically target people from under-represented or disadvantaged groups in society, some dedicated measures have been set up.
Regional governments and employment offices provide grants to appointed accredited partners to dispense support funding along with specific training programmes for the unemployed, seniors and persons with a disability. These programmes as financed from the EU Structural Funds and federal budgets and all target groups are proportionally included. Implementation takes place at regional level. For example, the Airbag grant in Wallonia supports job-seekers who wish to become entrepreneurs or take over an existing business. The grant is paid in four instalments over two years and aims to support them in their transition to self-employment by mitigating the risk of insufficient income generation in early business stages (Le Forem, n.d.). For first time entrepreneurs, the grants are conditional on having followed a training or being supported by an accredited self-employment support organisation (Structure d'Accompagnement à l'AutoCréation d'Emploi, SAACE). The grants became available in 2017. An interesting approach to grants based on urban economic disparities is in place in Brussels. Brussels provides financial support to investments by business creators and existing firms in the region. The support is significantly more substantial for businesses based in "Zones in Development", which are typically areas with weaker economic prospects, a high rate of foreign EU-citizens and people with a migration background. For example, a micro-enterprise in a "Zone in Development" would be entitled to a 15% subsidy on eligible investments while the same company in another location would receive a 5% subsidy (1819, n.d.).
Another relevant financial support tool for inclusive entrepreneurship groups is microcredit. Microcredit structures are often operated in co-operation with banks and regional guarantee funds and are available in the three regions. So far, none of the existing microcredit institutions has set up dedicated programmes for one of the target groups. However, one of the main institutions in this field, MicroStart, operating across the country, has people with a migration background and unemployed persons as its main clients. While it does not have outreach programmes aimed specifically at these target groups, it provides information in non-Belgian languages (Microstart, n.d.).
Entrepreneurship training and individual support (i.e. coaching, mentoring and business consultancy) programmes are generally implemented at the level of the region or language community, and in some case delivered by authorised non-governmental organisations receiving public funding. A wide range of local initiatives are therefore in place. In general, these programmes are open to everyone. For example, in the Flemish region, the Agency for Innovation and Entrepreneurship (VLAIO) offers individual coaching to entrepreneurs at all phases and company life cycle7 as well as a self-assessment tool. The training network Syntra, a publicly supported network of five non-governmental training centres also offers about 200 apprentice learning courses and 500 courses for entrepreneurs in 28 different sectors of activity. In the Brussels Capital region, the Passeport pour la Réussite (Passport for Success) scheme offers training covering human resource management, business management, marketing, legal, strategy.
There are nonetheless some initiatives that have been implemented for youth, women and the unemployed. Female entrepreneurship trainings and coaching are promoted with regional initiatives such as the Brussels platform Women in Business (WIB) or the Réseau Diane in the Walloon region (Réseau Diane, n.d.). The WIB initiative is a platform gathering all initiatives relevant to women's entrepreneurship (WIB, n.d.). Initiatives include awareness raising, business support services, training and networking. WIB works with over 20 partners including non-governmental organisation such as CREDAL which offers training to women in the francophone region (CREDAL, n.d.). WIB is also active in policy development, providing inputs and offering recommendations. Initiatives are also in place in the Flemish region. Entrepreneurship is promoted in schools and universities, with entrepreneurship modules being offered to schools or being integrated in curricula. Examples include the VLAJO mini-ondernemingen in schools in Flanders as well as the Cap'Ten programme (fostering an entrepreneurial mind-set among children over 10 years old) and the Boost your Talent initiative (aimed at older students) in the Region Brussels Capital (Step2you, n.d.; Boost your Talent, n.d.). Youth entrepreneurship is also supported outside of schools. In Brussels, the Young Entrepreneurs of Tomorrow (YET) strategy aims to foster linkages between aspiring young entrepreneurs and supporting partners or networks. The YET strategy was launched in 2016 to help reach the youth entrepreneurship objectives of the Brussels SBA. The YET platform has been set-up to centralise initiatives and organisations aiming to support entrepreneurship, entrepreneurship education and entrepreneurial thinking among the youth (YET Brussels, n.d.). It lists ongoing projects (about 80 projects from 50 organisations in 2018) and subsidises large-scale initiatives through an annual project call (seven projects were funded in the 2017-18 school year and nine were scheduled for 2018-19). In the Walloon Region the Enterprising Generations 2015-20 programme provides a coherent set of actions for the promotion of entrepreneurship in education.